5 Steps Smart Female Managers Use to Lead with Clarity, Confidence and Impact,
and Fast-Track their Next Promotion
(without going back to school or spending months in leadership courses)
In this free masterclass, you'll discover …
The repeatable roadmap my clients are using to manage effectively, get the respect of their team, get noticed by their superiors and get a big promotion, even if they're new to managing.
The simple but powerful 'hack' my clients are using to build self-confidence, remain calm and totally cool as a cucumber when managing, even if they're just starting out.
Why setting harsh deadlines or being overly friendly are the worst strategies to manage a team (and the easy method my clients use instead to build trust with their team without micro-managing).
How my clients leverage their unique skills to become invaluable to their organization, get noticed by the higher ups, and unlock big pay bumps and promotions in record time.
How my clients build a rockstar culture, get their team to perform, crush deadlines, and exceed expectations… Without fighting fires constantly or feeling like they're babysitting.
And… how they manage to do all of this while staying clear of office politics, actually enjoying their job and unwinding at the end of the day!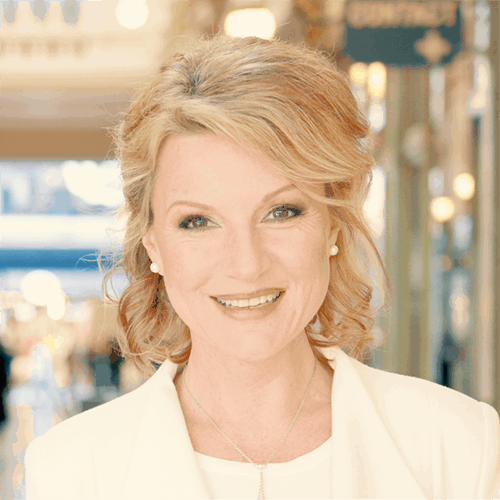 Hosted by
Fabienne Renders
Fabienne is the Leadership Mentor to Female Managers who want to alter their career and life for the better. She is passionate about helping them to lead with clarity, confidence and impact, and fast-track their next promotion while enjoying being true to themselves.
She has been in the corporate world for 30 years and has helped thousands of employees of renowned companies develop interpersonal, management and leadership skills. 
"… The cost of not joining the program would have been very high. I think it probably would have cost me too much, physically, mentally, and emotionally. And I have a suspicion that I would have walked away into another role, but I still wouldn't have learned anything. And I would have been caught back in the same firefighting transactional loop.
So, for me, it's those three: it's physical health, emotional health, and mental health.
Thank you to you and your program, it was absolutely incredible. It has literally altered my life, thank you so much!"
"Thank you so much, Fabienne for what you did for me. When we first met, I was thinking of quitting my management job. It was chaos, I had no clarity and no self-confidence, and I was working evenings and weekends. I was stressed out and the situation affected my well-being negatively.
Now, hardly 2 months later, I've transformed myself and my life. I feel good! My self-confidence increased dramatically, and I love my job again! I have a great connection and understanding with my team, I get the respect I deserve from my manager and I don't work overtime anymore. And what's more, I know now that I'm up for so much more!
Your program is amazing."