Schedule your free Clarity Call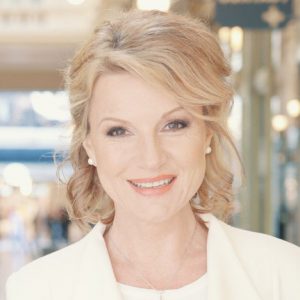 Fabienne Renders
Female Leadership Mentor
Are you a smart Female Leader wanting to take your Leadership to the next level and upgrade your income, your career, and your satisfaction in life, in record time?
Apply for a free 45-minute Clarity Call to discover your next steps. Choose your time zone, pick the date & time, fill in your contact details and then hit the "DONE" button.
If there's no time slot that works for your schedule, contact me at fabienne@talentmakers.eu and we can work something out!
I look forward to meeting you!
"… The cost of not joining the program would have been very high. I think it probably would have cost me too much, physically, mentally, and emotionally. And I have a suspicion that I would have walked away into another role, but I still wouldn't have learned anything. And I would have been caught back in the same firefighting transactional loop.
So, for me, it's those three: it's the physical health, the emotional health, the mental health.
Thank you to you and your program, it was absolutely incredible. It has literally altered my life, thank you so much!"
"Thank you so much Fabienne for what you did for me. When we first met, I was thinking of quitting my management job. It was chaos, I had no clarity, no self-confidence, I was working evenings and weekends. I was stressed out and the situation affected my wellbeing negatively.
Now, hardly 2 months later, I've transformed myself and my life. I feel good! My self-confidence increased dramatically, and I love my job again! I have a great connection and understanding with my team, I get the respect I deserve from my manager and I don't work overtime anymore. And what's more, I know now that I'm up for so much more!
Your program is amazing."
"My promotion to Operations Manager took me out of my comfort zone. The Start-to-Lead® mentoring program perfectly prepared me and guided me through the first months of my new challenging role. In combination with the coaching by Fabienne, this was a golden move."
"I enrolled in Start-to-Lead® because I'm now the manager of the team in which I was previously a colleague. This program was an excellent, well-structured way to quickly master some essential leadership skills. I learned to conduct productive meetings, to give and receive feedback, to connect with my team in a different way than before, to build trust, etc. The program had a lot of added value for me. Just to give one major outcome: I engage with my team and I have more self-confidence."
"Fabienne helped me to find the balance between the business and human aspects of the job as a team leader. Genuine leadership requires awareness, which in turn takes time. The Start-to-Lead® mentoring program is an ideal tool that helped me to regularly take the time needed to improve my leadership skills. It guided me in my new role as a contemporary, genuine team leader."