Schedule your free Clarity Call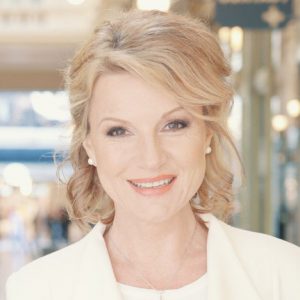 Fabienne Renders
Female Leadership Mentor
Are you a Female Manager wanting to lead with ease, confidence & impact, and fast-track your next promotion while being true to yourself, and without burning out or sacrificing your family?
Apply for a free 45-minute Clarity Call to discover your next steps. Choose your time zone, pick the date & time, fill in your contact details and then hit the "DONE" button.
If there's no time slot that works for your schedule, contact me at fabienne@talentmakers.eu and we can work something out!
I look forward to meeting you! 😊
Book & Block your calendar. Thank you.
"Thank you so much Fabienne for what you did for me. When we first met, I was thinking of quitting my management job. It was chaos, I had no clarity, no self-confidence, I was working evenings and weekends. I was stressed out and the situation affected my wellbeing negatively.
Now, hardly 2 months later, I've transformed myself and my life. I feel good! My self-confidence increased dramatically, and I love my job again! I have a great connection and understanding with my team, I get the respect I deserve from my manager and I don't work overtime anymore. And what's more, I know now that I'm up for so much more!
Your program is amazing."
"My promotion to Operations Manager took me out of my comfort zone. The Start-to-Lead® mentoring program perfectly prepared me and guided me through the first months of my new challenging role. In combination with the coaching by Fabienne, this was a golden move."
"I enrolled in Start-to-Lead® because I'm now the manager of the team in which I was previously a colleague. This program was an excellent, well-structured way to quickly master some essential leadership skills. I learned to conduct productive meetings, to give and receive feedback, to connect with my team in a different way than before, to build trust, etc. The program had a lot of added value for me. Just to give one major outcome: I engage with my team and I have more self-confidence."
"Fabienne helped me to find the balance between the business and human aspects of the job as a team leader. Genuine leadership requires awareness, which in turn takes time. The Start-to-Lead® mentoring program is an ideal tool that helped me to regularly take the time needed to improve my leadership skills. It guided me in my new role as a contemporary, genuine team leader."