Free live webinar.
Stop Managing and Start Motivating
Sign up now and discover 6 breakthroughs for getting the best out of yourself and your team!
Once you have registered you will receive a confirmation email.
If you don't receive this email, then don't hesitate to contact us: info@talentmakers.eu.
Become the successful and happy leader you always wanted to be!
Is it leaving you feeling tired and despondent?
Is your valuable energy being wasted?
As a (new) team leader you are not getting any support (yet) and up till now, you have just thrown yourself into the role.
It's going reasonably well, but you are mainly focused on operations, with lots of problems to solve.
Which means that your end up working overtime and you aren't meeting your own deadlines.
What about approaching projects, together, as a team? Yeah, well it seems 'together' isn't playing much of a part in it. You can't seem to get your team involved. That one colleague who wanted your job role, is resisting and seems to be getting the others involved.
You start to feel restless and doubt yourself.
So you work on exercising control.
You interfere with everything. You take over. You are going to micro manage.
But will this help you attain what you want to achieve?
And are you still a fun, motivating leader?
What you want, is you just want to be successful with a (real) tight team that you can help grow. That you connect well with, with mutual respect and trust for each other.
And you can be completely yourself!
Sound familiar?
Then it is time for some change!
Get the best out of yourself and your team so that it all becomes easier and you can all be more successful.
I will tell you so much more about this in this live webinar.
I also share:
How you can break through to stop managing and start motivating.
My personal insights and lessons.
The story of a driven team leader and her pitfalls.
How you can avoid pitfalls and how you can become a more effective, successful and happier leader in a quick and intelligent way.
And you get a live answer to your question.
Would you also like to make a breakthrough but you don't know where to start?
Then this webinar is perfect for you!
In addition, you also get a useful Webinar Notebook in advance, which you can take notes in during and/or after the webinar to make sure you get the most out of it.
Sign up now and discover how you can get the best out of yourself and your team to achieve more success and job satisfaction.
Because everything starts with you! ??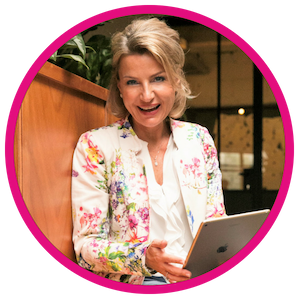 Hi! I am Fabienne Renders
I am a First-Time Manager Mentor, (Self-)Leadership Coach, Learning & Development specialist and the founder of Start-to-Lead®.
I have more than 20 years experience as an advisor, and interim manager in Human Resources Management and in Learning & Development for renowned companies.
I designed & implemented courses for >18,000 employees based on interpersonal skills like self-insight, communication, management and leadership skills.
I help you to get the best out of yourself and your team. With passion and unbridled commitment ?