What participants are saying about Start-to-Lead®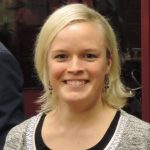 Katrien Willot
Social Service Coordinator
I enrolled to take part in Start-to-Lead® because I had just been promoted and now was the leader of the team in which I was previously a colleague. Not obvious at all.  In terms of content, I already had some prior knowledge, but professional leadership was completely new to me.
This program was an excellent, well-structured way in which to master the basics of leadership quickly. I mostly learned more about meeting techniques, giving feedback, how to connect with my team in a different way than I did before, how to build trust, etc.
My development as a manager is still in the early stages, but Fabienne has given me invaluable points of reference to which I will definitely return a number of times in the future.
Just to name a few outcomes amongst others: this trajectory has made me aware of the fact that it's perfectly normal not to master everything right away. I know now that my growth process in my role as team leader is completely normal, which took away my uncertainty and resulted in shaping positive consultations with my team members.
Another great advantage for me was that I could take the course whenever and wherever it suited me. There was a lot of new information coming my way and the fact that I could plan this course myself certainly gave me some breathing space. This was an excellent program to start with for me, because it clearly showed the most important aspects of leadership. From now on, I will continue to work on my further development as a manager by continuing to deepen these important aspects. Starting out as a manager, the Start-to-Lead® program has given me insights into the underlying facets of leadership that influence each other.
In addition, I have developed communication skills, which makes me feel more confident in putting this into practice.
The working method means I can learn and review things anytime and anywhere, which has made it possible for me to go back over items so that the matters requiring attention are clearly in my mind again.
In addition, I could already start on holiday and apply it immediately after returning home!
For example, I talked to my team about our team standards and I was able to turn feedback into a forward-looking vision in which the entire team is involved and engaged.
Meetings within the team are now more efficient and not everyone needs to be there.
My manager recently complimented me on how I took up my role and it was Start-to-Lead® that supported me in taking up this role. Michaela
The big advantage of this type of program is the fact that you don't lose any real working time because you can easily finish it outside of working hours, but still acquire the necessary knowledge. Fiona
I took the "Start-to-Lead" management course and personally learned a lot from the video lessons and exercises. All of the modules are very instructive and I found the following ones in particular to be excellent: "Connect with your team", "Build Trust", "Communicate
Effectively", "Productive Meetings".
I hadn't come across the online mobile learning format but it's very practical and it made it easier to follow the course and fit it into my work schedule and daily life – you can follow it any time, anywhere and do as much as you want. This is a big advantage compared to classroom training that takes place on a fixed date and at a fixed location somewhere in the country, where you can lose a lot of valuable time sitting in traffic jams.
The online community, i.e. the network of participants from other sectors, complements this learning trajectory and is really valuable. You end up discovering that other people have more or less the same questions as you and that they can help you. You just have to have the guts to ask. I would advise everybody to actively make use of a network like this.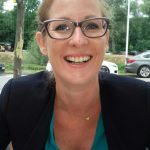 Inge Strauven
HR Business Partner
In addition to a few practical and immediately applicable tips and tricks, I found the additional material with the video lessons ideal for my personal growth.
In contrast to other leadership courses, meta-communication and the relational aspect of leadership are strongly addressed. As a manager starting out, you can struggle with that, as well as with communication techniques. After each 'lesson', I could get started immediately.
Moreover, I think the 'mobile learning' teaching format (being able to learn independent of place and time) is a great asset – I'm a fan!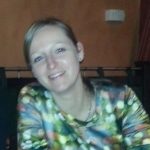 Murielle Oosterlinck
Quality Manager
The online mentoring program Start-to-Lead® from TalentMakers was a new form of training for me. I think the 'mobile learning' format is a great plus point and I'm a fan of it!  It meets my need for flexibility: I could follow the training where, when and as often as I wanted.
Leadership is a fascinating and often challenging topic. Throughout the process, you grow into it. This mentoring program is the ideal basis for your first steps in management.

I found the video lessons very useful: you can review them again and again as often as you like, they can be clearly applied, and I have learned a lot of things and gained new insights.
When doing the exercises, you can record yourself. This seems confrontational, but it allows you to determine how effectively you come across to third parties and then you know what changes to make.
Working with people remains a challenging fact that could be better supported within roles. Thanks to this program, I'm going in the right direction in terms of methodology, and I've got extra tools and insights that now help me feel more self-assured.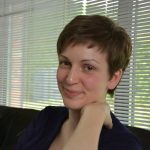 Jasmien Put
R&D Manager
The "Start-to-lead®" mentoring program from TalentMakers will guide you in your new role as a contemporary, genuine leader.
Fabienne helped me on my way to finding the balance between the business and human aspects of the job as a manager.
On the other hand, specific techniques such as setting goals, providing feedback and conducting effective meetings are taught to further hone your soft skills.
Genuine leadership requires awareness, which in turn takes time. The TalentMakers online mentoring program is an ideal tool that helps you to regularly take the time needed to perfect your skills as a manager.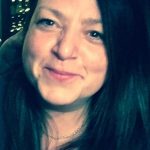 Marion Cardinaels
Team Leader
Initially, I was hesitant to enroll for a mentoring program because as a new team leader, there was so much coming my way. And on top of that, it was the busiest period of the year, which actually meant I was already running out of time.
Thanks to the online 'on-the-go' learning format with short video lessons, I was able to follow it wherever, whenever and as often as I wanted. Being able to learn & develop skills independently of time and place is a huge benefit – I really like it!
I found the content of the video lessons excellent. The modules are very useful and provide many good levers and guidance. They took away my doubt and uncertainty and I got an excellent basis and support as a new team leader.
The exercises, the extra tips and questions were instructive and very inspiring.
I now feel confident in my approach and despite my busy schedule, I'm glad that I enrolled!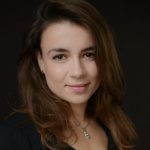 Marion ter Braak
Chapter Lead Digital Transformation Business Banking
Start-to-Lead® is a pleasant, accessible way to get off to a good start as a new manager.
Fabienne provides invaluable tools to help you lay the foundation for a successful collaboration with your new team and employees.
You will receive valuable insights and tips that are easy to apply in practice, for example, setting goals and providing feedback.
Issues such as servant leadership, integrity and authenticity are also specifically covered.
I could learn whenever and wherever I wanted. This is a great way to get support when you start off as a new manager! Els Lambrichts
Regional Manager Industry
As a new manager, I am carefully taking my first steps in the world of management. It's not an easy task!
That's why Fabienne's digital Start-to-Lead® mentoring program gave me valuable new approaches and ideas every week.
Sometimes they were obvious and they were usually challenging, but above all, they were very specific and relevant.
Admittedly, you have to want to work on it yourself, but that's true for any leadership course.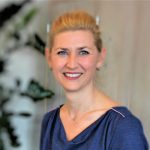 Jacqueline van Voorden
Operations Manager
As a project manager and certified scrum master, I have worked for a long time with various teams, and have predominantly used my intuition.
But the move to Operations Manager took me out of my comfort zone, wondering what would be the best way to take up my leadership role from the start?
The mentoring program Start-to-Lead® perfectly prepared and guided me through the first months of my new role.
I got short, to-the-point explanations with assignments to put everything into practice. And there was no wasting 45 minutes listening to a message that could easily have been told in 5 minutes.
This, in combination with the Coaching Q&A sessions with Fabienne, was a golden move!