Give your new Leaders a Great Start.
60% of first-time managers fail.
Research from CEB shows that 60% of new Leaders fail within the first 24 months of starting their new role. The main reason new managers fail is because they don't get the necessary training.
The transition from being a successful employee to being a successful Leader can sometimes be difficult because a Leadership role requires completely different skills. As an organisation, providing training for each new Leader is not always self-explanatory.
Getting off to a great start makes a huge difference.
New Leaders who start with the necessary tools, skills and training, will be more capable of managing, motivating and stimulating their teams. They increase involvement, productivity, job satisfaction and get better company results.
Of course you want your new Leaders to succeed.
With our mentoring program, we help them get off to a good start.
Our courses are based on 'best practices' and cultivate the mindset and communication skills that new managers need to master quickly in order to be successful and happy in their new role and in order to build positive working relationships with their team.

Become a leader

Your identity as a servant leader

Genuinely connect with your team

Build trust

Communicate effectively

Conduct productive meetings

Use your authority positively

Celebrate your transformation
The quickest and most flexible Leadership Development for new Leaders.
Our mentoring program provides your new Leaders with the support and skills they need, quickly and intelligently, without needing to be absent from the workplace, so that they can smoothly transition to becoming a Leader. As a result, they can manage, motivate and stimulate their teams more effectively.
And they increase productivity, inspiration, job satisfaction and they also improve company results.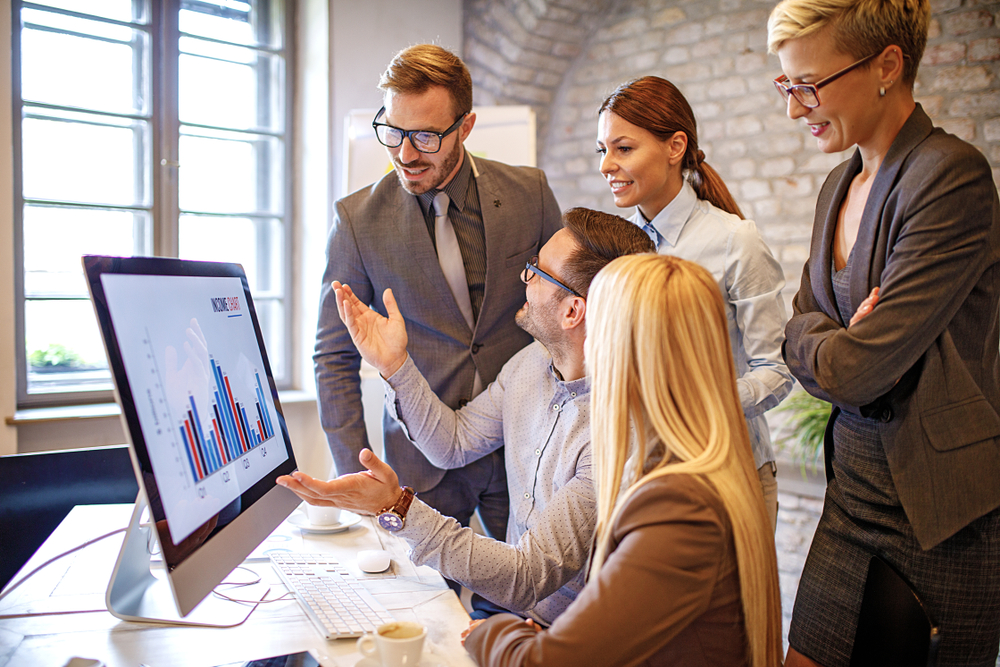 Increased productivity and inspiration in your organisation.
More contribution towards your organisation's goals.
Leaders who manage, motivate and stimulate their team more effectively.
Less stress and neglect, more involvement and satisfaction at work.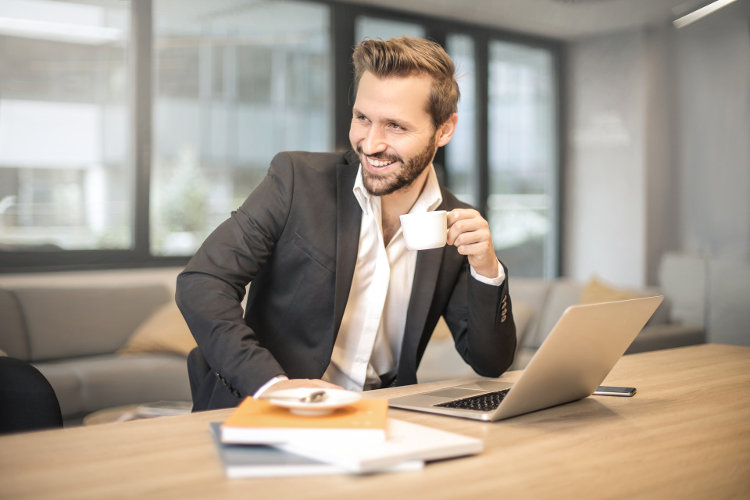 Forget being absent for days, as is typical for classroom courses.
Forget boring e-learning.
Opt for user-friendly and practice-orientated mobile learning&mentoring!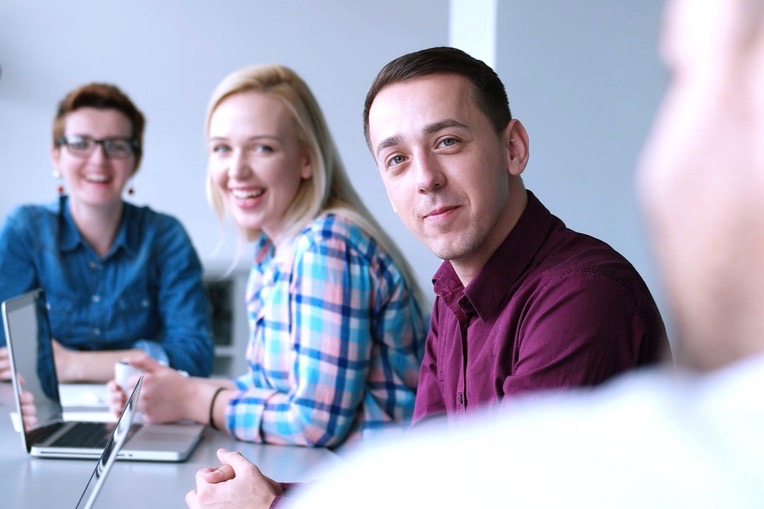 This course can easily fit into your existing onboarding process and other training courses, or it could be supplementary.
In each module, there are practical exercises and assignments that help you put the theory into practice.
Our mentoring program offers your new managers the tools and skills they need to lead and motivate their teams effectively.
Contact us to find out how we can help your organisation with Leadership Development.
Email your question to info@talentmakers.eu or fill in the contact form. We will get in touch with you as soon as possible using the contact details provided.
These fabulous outcomes make my heart sing.
I'm utterly happy, grateful, and proud of my clients.
Of course, for you, it's useful to know how these smart Leaders who went first experienced my program.
and more of our Amazing clients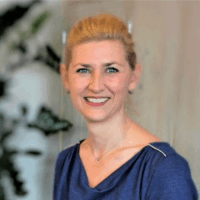 "The move to Operations Manager took me out of my comfort zone. The Start-to-Lead® online program perfectly prepared me and guided me through the first months of my new role. In combination with the coaching by Fabienne, this was a golden move."
– Jacqueline van Voorden
Operations Manager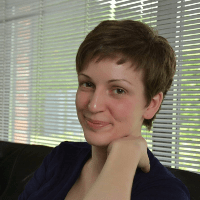 "Fabienne helped me to find the balance between the business and human aspects of the job as a team leader. Genuine leadership requires awareness, which in turn takes time. The Start-to-Lead® online program is an ideal tool that helped me to regularly take the time needed to improve my leadership skills. It guided me in my new role as a contemporary, genuine team leader."
– Jasmien Put
R&D Manager "Starting out as a team leader, the mentoring program Start-to-Lead® has given me insights into the underlying facets of leadership that influence each other. I feel much more confident in communicating with my team. As a result, we formulated a forward-looking vision in which the entire team is involved and engaged. Meetings are more productive now and not everyone needs to be there anymore. My manager complimented me on how I took up my role and it was Fabienne's Start-to-Lead® program that supported me in taking up this role."
– Judica
Product Manager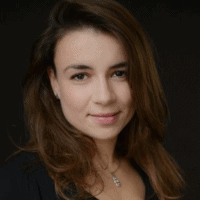 "Fabienne provided me with valuable tools to help me lay the foundation for a successful collaboration with my new team. The online program Start-to- Lead® is a pleasant, accessible and great way to support me whenever, wherever and as often as I want. Topics such as servant leadership, integrity and authenticity have become concrete & valuable guidance for accelerated success in my role."
– Marion ter Braak,
Chapter Lead Digital Transformation Business Banking
 "Fabienne's online coaching and training program Start-to-Lead® is a great plus point and I'm a fan of it! It meets my need for flexibility: I can take the course wherever, whenever and as often as I want. Leadership is a fascinating and often challenging topic. I have learned a lot of things; I've got extra tools and insights that now help me feel more self-assured."
– Murielle Oosterlinck
Quality Manager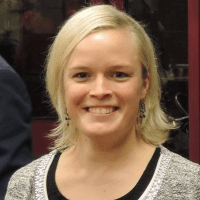 "I enrolled in Start-to-Lead® because I'm now the manager of the team in which I was previously a colleague. This program was an excellent, well-structured way to quickly master some essential leadership skills. I learned to conduct productive meetings, to give and receive feedback, to connect with my team in a different way than before, to build trust, etc. The program had a lot of added value for me. Just to give one major outcome: I engage with my team and I have more self-confidence."
– Katrien Willot
Social Coordinator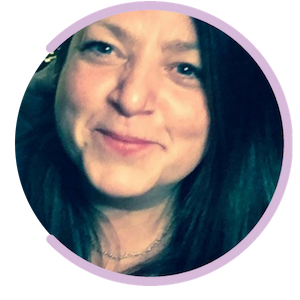 "Initially, I was hesitant to enroll for a mentoring program because as a new team leader, there was so much coming my way. And on top of that, it was the busiest period of the year, which actually meant I was already running out of time. Thanks to the online 'on-the-go' learning format with short video lessons, I was able to follow it wherever, whenever and as often as I wanted. Being able to learn & develop skills independently of time and place is a huge benefit – I really like it! I found the content of the video lessons excellent. The modules are very useful and provide many good levers and guidance. They took away my doubt and uncertainty and I got an excellent basis and support as a new team leader. The exercises, the extra tips and questions were instructive and very inspiring. I now feel confident in my approach and despite my busy schedule, I'm glad that I enrolled!"
– Marion Cardinaels
Team Leader "I took the "Start-to-Lead®" management course and personally learned a lot from the video lessons and exercises. All of the modules are very instructive and I found the following ones, in particular, to be excellent: "Connect with your team", "Build Trust", "Communicate Effectively", "Conduct Productive Meetings". I hadn't come across the online mobile learning format but it's very practical and it made it easier to follow the course and fit it into my work schedule and daily life – you can follow it any time, anywhere, and do as much as you want. This is a big advantage compared to classroom training that takes place on a fixed date and at a fixed location somewhere in the country, where you can lose a lot of valuable time sitting in traffic jams. The online community, i.e. the network of participants from other sectors, complements this learning trajectory and is really valuable. You end up discovering that other people have more or less the same challenges as you and that they can help you. You just have to have the guts to ask. I would advise everybody to actively make use of a network like this."
– Fiona
Quality Manager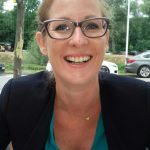 "In addition to a few practical and immediately applicable tips and tricks, I found the additional material with the video lessons ideal for my personal growth. In contrast to other leadership courses, meta-communication and the relational aspect of leadership are strongly addressed. As a manager starting out, you can struggle with that, as well as with communication techniques. After each 'lesson', I could get started immediately. Moreover, I think the 'mobile learning' teaching format (being able to learn independent of place and time) is a great asset – I'm a fan!"
– Inge Strauven
HR Business Partner
Let your Team Leaders grow and develop.
All the time and anywhere.
Follow me on social media!