Make a breakthrough as a
(new) leader
in less than 6 months with
Start-to-Lead® Diamond
Doorbreken als (nieuwe) leider
in less than 6 months with
Start-to-Lead® Diamond
"I want my work-life balance back"
This is the cry for help that Marie came to me with.
Marie (36) is a new leader in the Banking and Insurance sector. She was promoted to Employee Benefits Manager. She is married and a mother to two young children.
She is over the moon about her new challenge as a leader, because she can now be the one in charge of inspiring, motivating and setting goals. She is all ready to jump into her new role convinced that she is going to do it all differently and better!
But in practice, it turns out differently. She inherits a heavy workload from the past: two departments were merged, but her predecessor didn't work on integrating the teams.
Because of this, and because of internal displacements, there is a lot of tension in the team. Marie notices that there isn't enough mutual trust. Her team members feel inhibited, and they feel unsure and uncomfortable when giving direct feedback. She realises that she needs to work on improving a few leadership skills but doesn't know where to start.
The problems that Marie faced: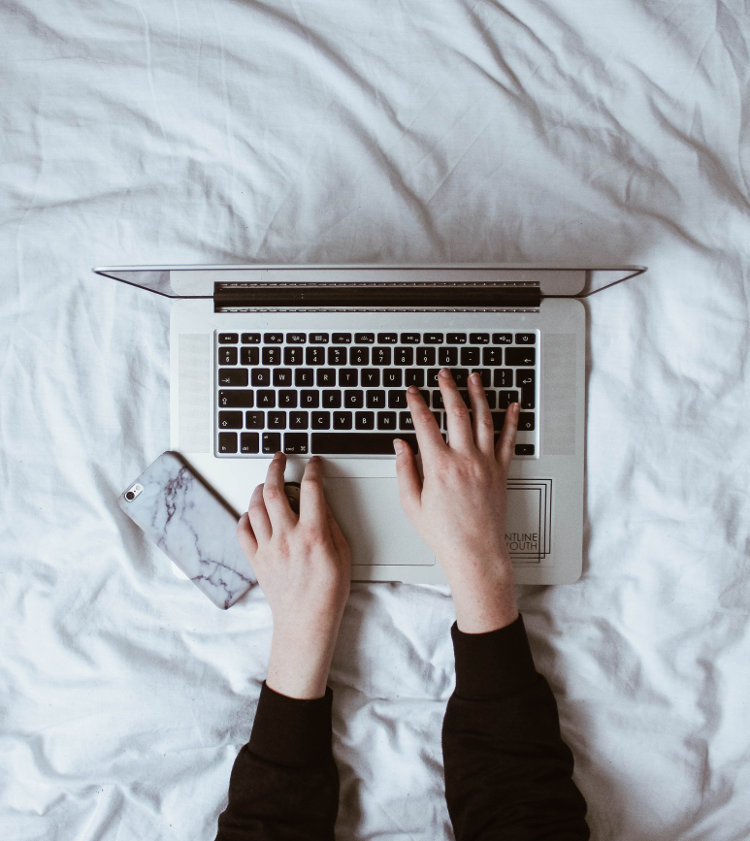 Marie always says yes to everything.
That is why her average day at work is so chaotic. She is overly focused on operations and she continuously feels like she needs to solve problems. She doesn't get any support nor does she have a sounding board. She can't go and speak to her manager because they are too busy with all kinds of new projects.
Marie works hard but she doesn't know how she can change the situation.
Her laptop is on her bedside table. She opens it at 6:00 AM, every day.
In the evening, she often sits behind her laptop until late at night, in front of the TV or even in bed. Sometimes even at the weekend. Her work-life balance is completely out of wack: she works innumerable hours of overtime and she hardly sees her partner, children, friends and family any more. It's putting her family and relationship under considerable pressure. It's gnawing at her.
Marie is losing herself.
She's exhausted and she eats and sleeps irregularly. She doubts herself, so she feels more and more insecure and restless. She's overworked. She's not sure if leadership is really her thing and is considering quitting.
Leadership has become a chore for Marie and what was going to be a dream come true has now gone up in smoke.
Marie didn't want to be in survival mode any more. She made a life changing choice.
By making this choice, she now has a better connection with her team members and they are now on the same wavelength.
She created team goals that everyone agrees with. She's now not afraid to say it as it is and gives feedback in a positive way so that people take it on board. She went from a 60 hour working week to a 35 hour working week.
In the evening, Marie eats with her family, she reads the children a story before bedtime and then she watches Netflix with her husband, instead of working through her inbox. Marie can now combine her role as a team leader with her role as a mother and partner. She rediscovered her balance, self-confidence and private life. And even more importantly: on Wednesday afternoon she takes time off work for quality time with her children, and the laptop does not need to be flipped open any more.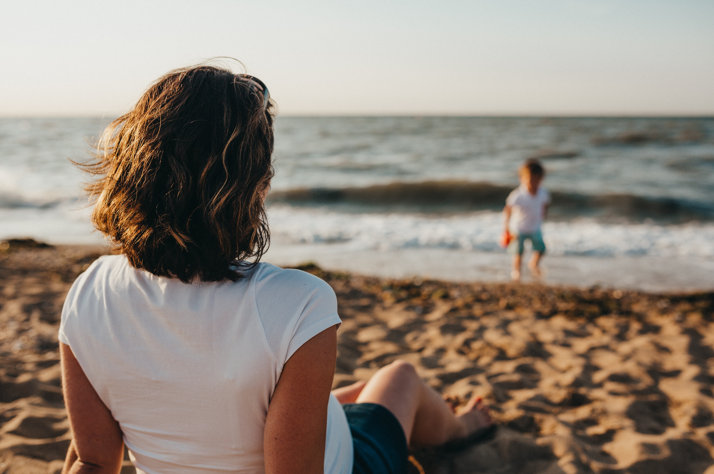 The choice Marie made was to take part in the
Start-to-Lead® DIAMOND.
programme. A choice that she says led to her personal transformation, which has given her balance, self-confidence and a private life again and she has really grown into her role as a leader.
What do you mean 'Diamond'?
You are already a (rough) diamond with many facets. Otherwise you wouldn't have got this far.
Would you also like to break through and shine as a new leader? To get the best out of yourself and your team?
To transform from a rough diamond into a polished diamond in just 6 months?
So that you can gain some (breathing) space and energy in your role? So that you can lead in a way that suits you and so that you can achieve more with your team?
With this programme, you will get the opportunity to do this!
What you get in this programme:
In this programme, you get my personal support to help you break through and shine as a new leader.
Start-to-Lead®DIAMOND is a training and coaching course that lasts 6 months with a lot of personal attention in the form of one-on-one personal coaching.
You get everything that you get in Start-to-Lead®, namely:
Six online modules with 23 short yet powerful video lessons about Leadership and Communication which you can follow on your smartphone, tablet or laptop.
Practical Exercises and Assignments for each module.
Inspirational Podcasts with practical tips on leadership
Management Thought of the Week
We read for you! Summaries of interesting management books
Monthly live online question and answer sessions
Online community
In addition to this, you get extra support and guidance:
You get your elaborate, 23-page personality profile.
You'll be amazed how recognisable it is and how much insight it provides!
Including concrete tips for your Personal Development plan.
Face-to-face feedback regarding your personality profile in a session that lasts half a day.
During the 6 months, you get an online Personal Coaching session every 6 weeks.
During the 6 months you also gain access to an email service for urgent questions.
For 12 months you have access to the online academy and community.
In addition, you also get 'accountability' (I am here to give you 'incentive'?)
That is not all, you also get these two valuable bonuses!
#1. GREAT 1/1 CONVERSATIONS WITH YOUR TEAM MEMBERS IN JUST 10 STEPS
A more in-depth module with a concrete step-by-step plan worth €247 (included for free in this programme).
#2. FOLLOW-UP COACHING SESSION
An extra follow-up online Personal Coaching session which you can use during the 12 months of the course, valued at €247 (included for free in this programme).
The main theme throughout my whole career has been people.
When I turned 29, I was 'suddenly' in charge of a small team. Without any training, support, mentor or role model. I just started anyway. Following my instincts, with some 'healthy common sense' and a bit of an insight into human nature. It was going well, but my biggest pitfall was my fear of confrontation and conflict, something that I am still working on.
I still wanted to discover more, learn more and achieve more. When I turned 30, I decided to step outside my comfort zone, I left my job as an employee with a royal salary package and company car to become self-employed.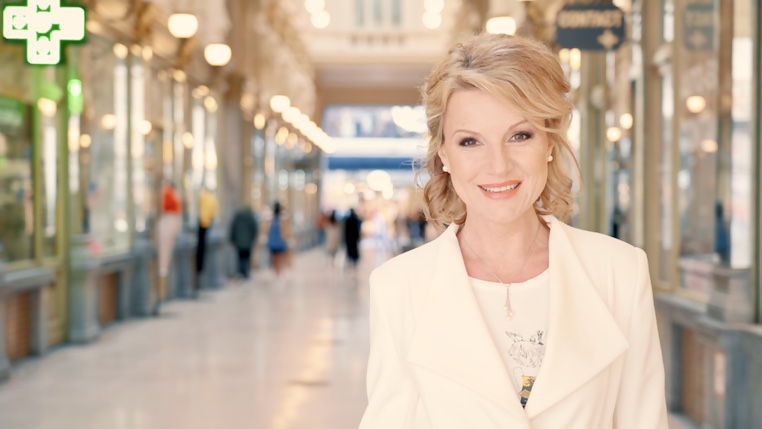 In the meantime, I now have 25 years experience as an advisor,
project manager and interim manager in Human Resources Management and Learning & Development for renowned companies. I designed & implemented a learning course for >18,000 employees based on interpersonal, management and leadership skills.
In my numerous projects, I took on leadership and (project) management roles .
I put my heart and soul into all my assignments, but in the last few years I kept bumping into the same problem: it pains me to see talent being wasted. There is a lack of strong role models and support for new leaders. 'Old school' management styles leave the team feeling powerless, rather than letting them flourish. Team members are left feeling demotivated, passive and like they are rarely involved. Managers who are disappointed that it is all so difficult. It's such a shame.
Because I know, from experience, that it can be done differently!
You and your team are your company's main asset!
Which is why I use all of my knowledge, experience, new knowledge, passion and energy to help you, a new leader (employee or entrepreneur) to gain more experience and job satisfaction in your role.
I can't wait to help you make a breakthrough and get the best out of yourself and your team! Because you are capable of achieving so much more.